Our version control system allows you to go back and forth in history, and revert your topics to previous states. You can see the complete change history including the author, dates, and edits made to the content. With that, you're able to fully compare and analyze topics.
In this article, we'll show you how to check the changes made to a topic.
Comparing revisions
Go to Topics and click the topic ID of the topic you want to manage.

Go to Revisions tab to see when the revision was created and by whom.

Once you identify specific revisions you would like to compare, go to Compare tab.

Choose the revisions you would like to compare and click Compare button.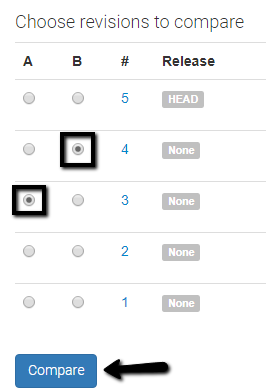 You will see the revisions you're comparing, who made the changes and when. The changes made will be highlighted in the code. Whatever is selected for A (left) is red and B (right) is green.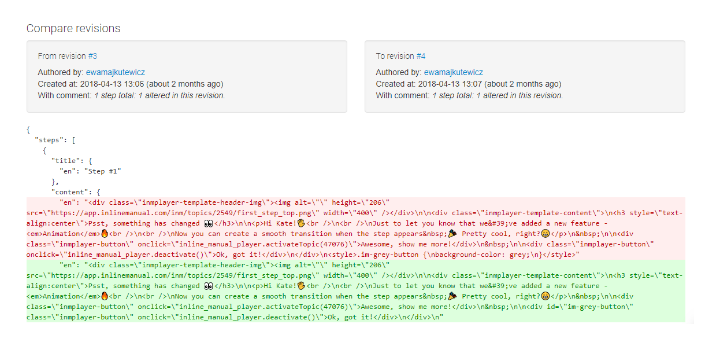 When to compare revisions?
Version control system helps you manage changes to topics over time. It records every modification made. It's especially helpful when different people work on the same topic because you can keep track of all modification made. In case of any problems, you can easily revert a topic to a previous state while comparing and analyzing revisions for mistakes.