Inline Manual offers step templates that you can use while designing your guides. Any template can be modified by using the formatting options/buttons and the code view. You can also create your own custom step templates.
In this article, we'll discuss available templates.
Using step templates:
While adding a step within the Authoring tool, click STEP TEMPLATE.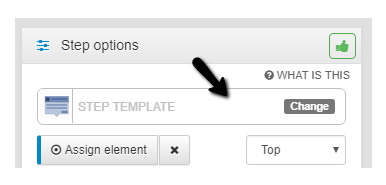 You will see a list of available templates and your own custom ones if you added them. Click the template you want to use.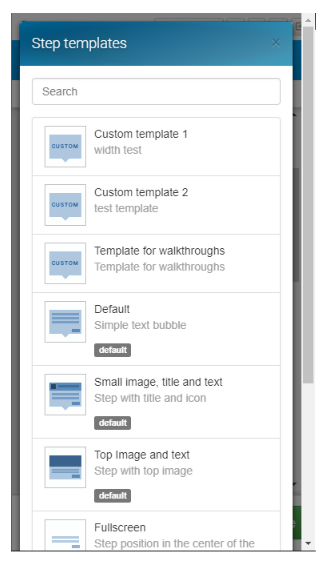 Switching to any template will remove the content of the step and settings set in the template. We recommend copying the content of the step, before changing the template.
Currently available templates:
Default template - a simple text bubble

Small image, title and text - a step with title and icon
Top image and text - a step with a top image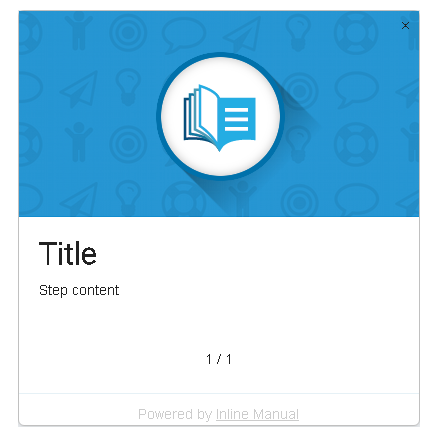 Full screen - a step position in the center of the screen, fullscreen

Sidebar a (Left or Right) - a step on the left or on the right, as sidebar You can modify all templates according to your needs. You can add custom buttons, media, links, tables or even iframes. The height of the template will adjust automatically based on the content. To change the height, take a look at this article.