Check the version of your Authoring tool
Enable the Authoring tool. The Inline Manual icon in the top right corner of your browser should be green.

Click the (i) info icon.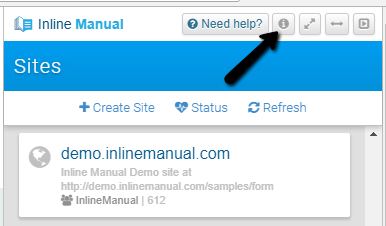 You can now see the Inline Manual Authoring tool version.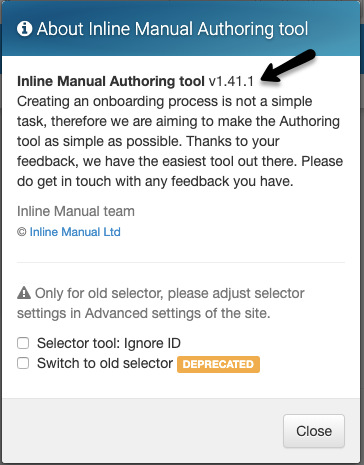 How to get the latest version of the Authoring tool
Go to the page where you have the Authoring tool enabled.




Press CTRL + F5 to reload your browser page.




Check the version again.



If that won't help, clear the cache or visit Extensions in your browser and check for updates.