You can enhance your steps with videos, images, gifs and also iframes. If you want to display a page from your website inside a step, add an iframe. In this article, we'll show you how to do it;
To add an iframe:
In the Authoring Tool, while you're adding a step to your walkthrough, scroll down to the Step Options Panel. In the Step Options Panel, click the iframe button (a globe).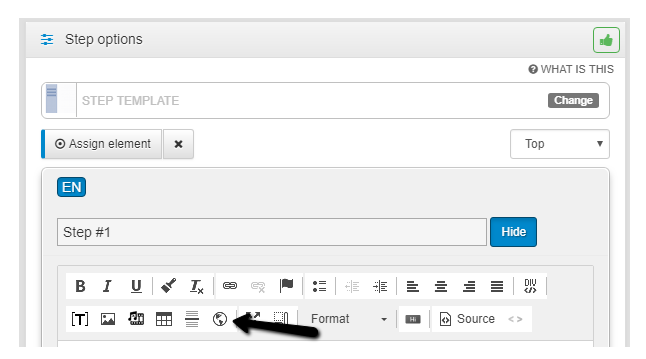 In iframe general properties, provide the link and the size (width and height) of your iframe. You can also check to show the iframe borders.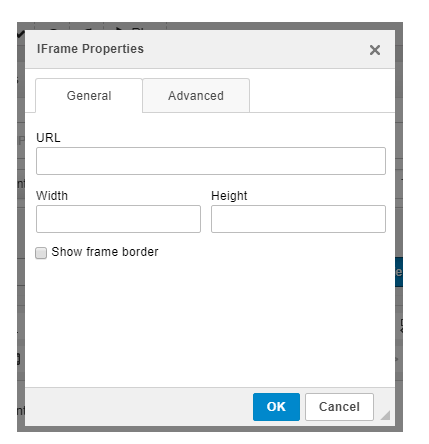 In iframe advanced properties, you can provide iframe's id.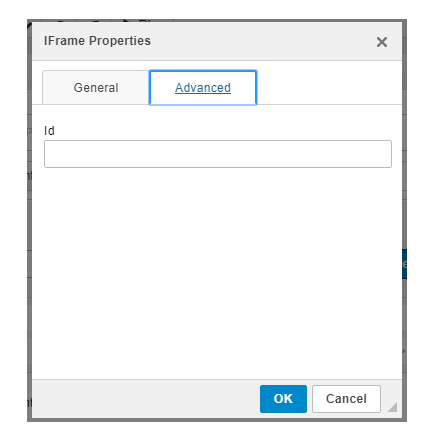 Confirm adding an iframe with the OK button.
Tip: if the iframe is wider than the step, adjust the step width in the Misc panel. Read more about it here.